Free text massaging -that began Skype success story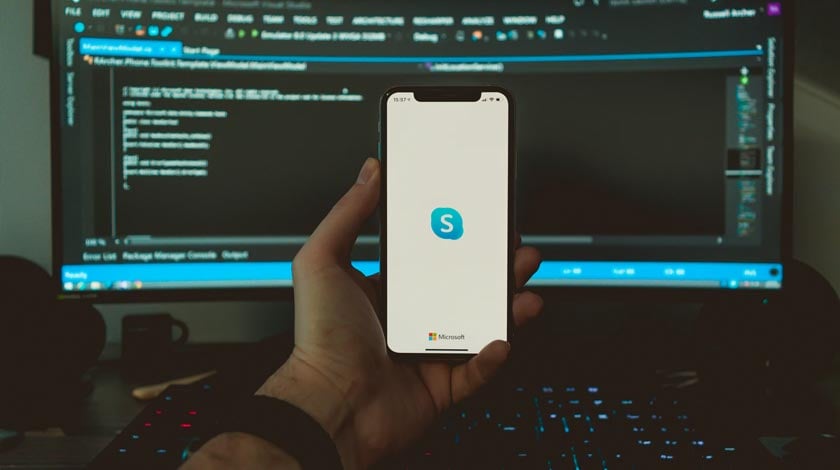 The program officially launched in 2003 and since then it continues gaining millions of users all around the world – all that thanks to Janus Friis and Niklas Zennstrom – people with a lot of imagination and strong will to put their idea into practice. There's only one word describing the program – SUCCESS. After a week of its existence there were already around 60 000 users – and much, much more to come! If that's not viral marketing of a brilliant idea, what is?
What's the reason for the immense success of this small application? For sure the era of open borders had a great impact on it. While the phone companies were still charging sky high for international phone calls between husbands and wives in different countries, Skype offered a free, limitless communication without borders – with not only voice and free online video chat but also p2p file sharing. It's hard to estimate how many relationships have developed, or survived, thanks to this tiny computer program.
Skype came as an answer to a specific need. Without complicated settings or hardware, all you need to do in order to have an international conversation is a headset and an Internet connection. The history of Skype is an example of how a company can develop a worldwide project from scratch – in not more than 10 years!
Skype has been sold to eBay for 4.1 billion dollars (!), but this is not the end of the story. Few years later another giant has bough it for $8.56 billion in cash – Microsoft. Skype, has around a third the number of active users: 124 million each month. It also has fewer simultaneous online connections: typically 20-30 million. About 8 million Skype users pay for outbound calls – its online services are for free. Perhaps we can expect now advance integration with Windows Phone – that could be real game-changer on communication market.